Our kits are comprehensive with the best quality consumables and industry's state of art machine or microblades You do not need to purchase anything else to start your course. Everything you need is in the kit and will enable you to complete your case studies and use whilst you are developing your business.
PERMANENT COSMETICS DIGITAL MACHINE
Our machine offers reliability and longevity for the demands of a professional technician with dual drive for two hand pieces to operate simultaneously.
Our German manufactured digital machines are solid, powerful and offer trusted reliability with a two year warranty.
These professional machines and hand pieces are at the forefront of Permanent Makeup technology making sure that every procedure is consistent. The hand piece uses a disposable safety cartridge needle system which prevent fluids from travelling back in to the hand piece.
There is an array of needle configurations available through us together with the option to change to a acupuncture hand piece or purchase as an additional.  We only supply and use the very best equipment and pigments available.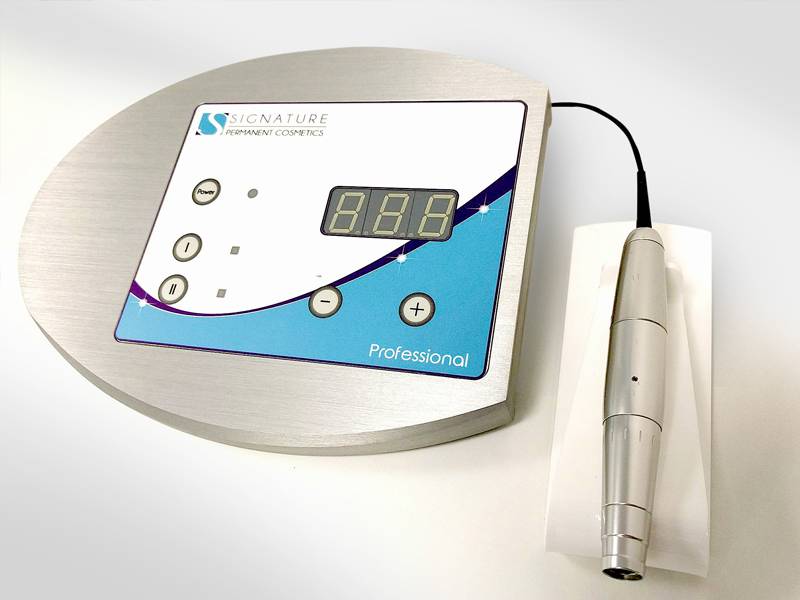 PROFESSIONAL SYSTEM
Wipe able touchpad with digital Display.
Output for two hand pieces
Foot Pedal
Powerful output
German Technology, CE Certified
Power supply unit
For use with Cosmetic, Medical and Skin Needling
Low Power Consumption
Operates with both style of hand pieces. Cartridge and acupuncture methods. Additional hand piece can be purchased at time of machine order with a £50 saving.
Signature Professional Liner – £2500 plus VAT (Comes with 1 hand piece of your choice)
PIGMENTS
Our broad range of medical grade mineral pigments are specifically created for Permanent Cosmetics and Microblading.
Of the highest quality and meet European standards through stringent legislative testing.
Designed to implant into the skin with ease and produce natural looking results.
ROBUST
Made to handle an artist on the go and with a busy workload.
ROBUST
Made to handle an artist on the go and with a busy workload.
ADJUSTABLE
Machine speed easily adjustable to deal with the tolerance of all skin types.
INFECTION CONTROL
Cartridges are sterile and packaged for one use only. Safety needles retract when not in use.
LONGEVITY
The design and engineering of the machine and hand piece is created to progress with the artist. It is ready to go for use in medical and scalp tattooing.
END RESULT
Accurate implanting at any speed for beautiful permanent makeup results.
Looking for Permanent Makeup Supplies?
Head over to Beauty and Science Professional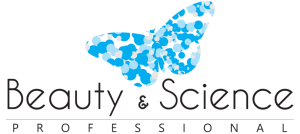 Are you ready to book your training or want details on finance?
Your new career in Permanent Makeup, or training to further your existing career is only a few clicks away.