MICROBLADING NANO BROWS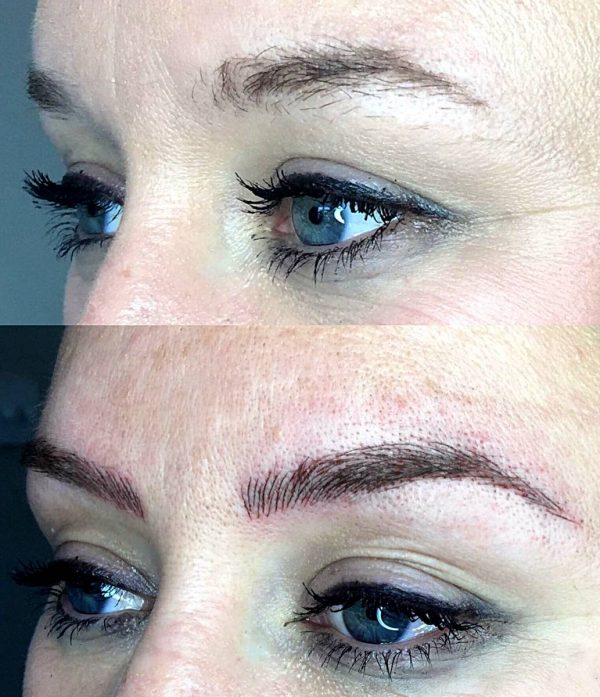 If you are looking for a career that you will love and is financially rewarding Microblading is one of those at the top of the list.
Our Microblading training is high in demand. It  provides learners with the fundamentals in this specialist treatment. You do not need to have beauty experience or other qualifications. We will equip you with all the theory and practical skills required to become a Microblading Artist.
We are renown in the UK industry as one of the main leaders in quality and innovative training. Our founder Tracy Fensome has carefully created all the courses drawing on her 25 years qualified training experience and 18  years in working with Skin and Permanent Cosmetics.
You will pleased to know that our starter courses are not two day training courses. We strive for quality and content and therefore our starter training is set at a minimum of 4 days with 2 extra days included free. As a VTCT ITEC Accredited Training centre you can be assured of excellence. You will learn how to create:-
Microbladed Eyebrows

Micro Hair strokes also known as Nano Hair strokes

Subtle brow powdering

Perform treatments, safely and in line with all legislation
Our trainer ratio is 1:1 and 1:2. Delivered by Head Trainer Tracy and her expert team of trainers. Every learner receives lifetime support.
Interested in joining us? All we ask is a dedicated mindset and a promise to perfect your skill to be the best.
What can this skill lead to:
-VTCT Level 3 Anatomy and Physiology
-VTCT Level 4 Micropigmentation
-VTCT/ITEC Level 4 Skin Needling
-VTCT/ITEC Level 4 Skin Peels
Prestudy Learning
Once you have booked a 60 hour pre-study Microblading training manual will be sent to you with exercises and a drawing workbook together with a link to our On Line Infection Control course. A compulsory requirement to complete prior to you attending.
Kit
We have been very selective when compiling the equipment and supplies kit for this course. You can be confident that the supplies kit is incredible and can last 3-5 months depending on how many treatments you complete. With a good 40 disposable blades you can look to start getting a return on your investment without having to place an immediate order.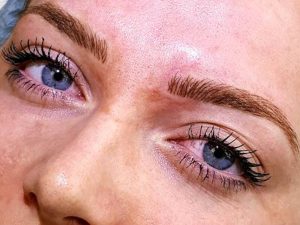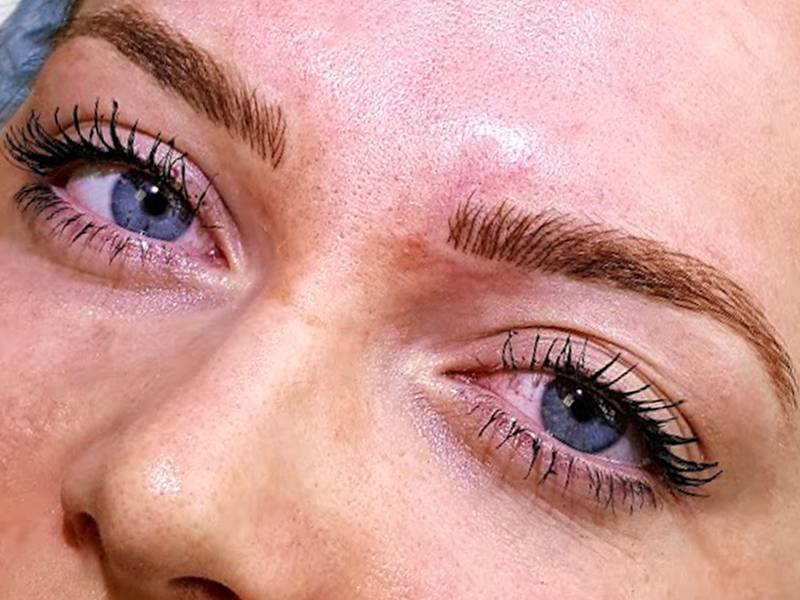 Practical Training
Microblading training. Time to start the learning with 4 days in academy covering theory and practical days. You will learn techniques to create beautifully curved hair strokes. Fundamentals in colour theory, needle choice, cosmetic artistry drawing, practice on fake skin and live demos will take place prior to the live model days.
You will then have the opportunity to reproduce the skills you have learnt and work on live models. We keep our classes small with no more than 2 students and class ratio one trainer per student you can be guaranteed fully attention.
As soon as you complete your course we recommend commencing your 12 case studies in your own location. During this time you will return for a further 2 days mentor training.
You have up to 6 months to complete case studies and and attend your final assessment day.
Workshop Mentoring
Worth remembering to book in the additional 2 mentor training days and a day to shadow your trainer. Sessions include theory and practical live models with focus on providing advice on your business and career. Trainer shadow days give you an opportunity to see an expert working in clinic and how you can transfer those skills into your own business setup.
Microblading Beginners Certification
As a VTCT ITEC Accredited Training centre you can be assured of excellence with learner options and two choices to qualify in this skill:
– Signature Accredited Certifiable Artist – insurable
– VTCT Level 4 Microblading Artist -insurable
Assessment Day includes theory and practical assessment of your skills. If you decide to complete the VTCT route there will be a number of practical assessments and online assessment. We will support you through the whole process.
There's More
We are always looking at ways to reward our loyal clients. Our point rewards scheme accumulates as you purchase supplies with us. These can be redeemed on future orders. In addition, you will be sent 2 vouchers! One of £25 to use with your first order.
Finally, saving the best till last, we want you to experience a permanent makeup procedure so you can show your clients how good it looks.
Upon completion of your course you will be sent a £200 voucher towards a treatment to be carried out by one of our expert trainers.
MICROBLADING BROWS
6 Days
6 Days
4 Academy Days
2 Mentor Days
Kick-Start comprehensive kit including all PPE and Microblades for up to 40 treatments.
Prestudy Workbook
Course workbook
Assessment
On-line Intro Infection Control course
Mentoring programme with FREE support
Legal consultation business documents
Access to Facebook Signature Community
Support
Loyalty points scheme
£150 PMU voucher with trainer
£50 voucher web site
£3,400
Enhance your career with Permanent Makeup training
Your new career in Permanent Makeup, or training to further your existing career is only a few clicks away.