MICROBLADING NANO BROWS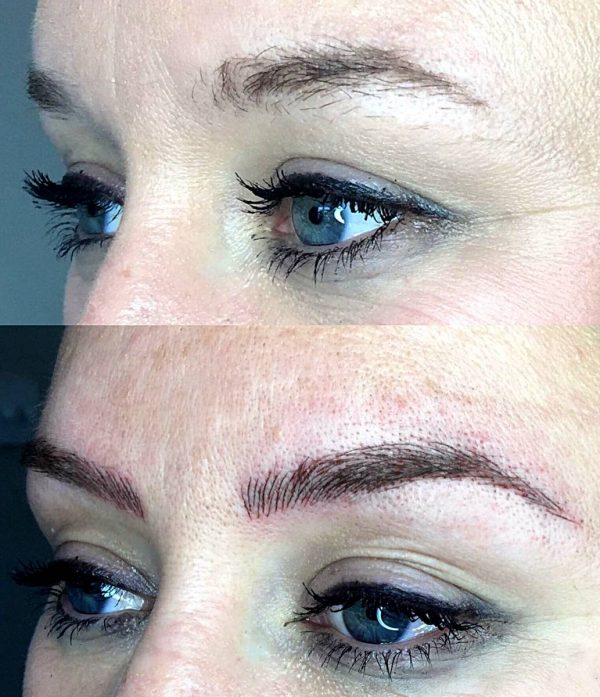 Our Microblading course provides starters with the fundamentals in this specialist treatment. Intensive, challenging in a small class training experience you can be guaranteed personal attention. This comprehensive course includes theory and practical live model treatments. The course is devised to provide the learner with the skills and confidence to safely commence case studies and later return for an assessment. A dedicated mindset to strive to be the best can provide a fulfilling and financially rewarding career for an individual or clinic.
There is no need to have any previous experience or qualification, be an artist or know how to draw a brow. This in depth course is devised to give you the knowledge, skills and confidence to carve out a rewarding brow career.
Intensive and fun with no more than 3 students per class you can be guaranteed personal attention throughout. In addition, the this course provides unrivalled excellent support programme including the extra benefit of an additional workshop mentor day at the academy and a mentor shadow day with your trainer. All our students comment on how much they benefit and enjoy the opportunity to have this extra support.
Our expert trainers are well educated and experienced to support and give you advice throughout your training and post course.
Prestudy Learning
Once you have booked a 60 hour pre-study manual will be sent to you with exercises and a drawing workbook together with a link to our On Line Infection Control course. A compulsory requirement to complete prior to you attending.
Kit
We have been very selective when compiling the equipment and supplies kit for this course. You can be confident that the supplies kit is incredible and can last 3-5 months depending on how many treatments you complete. With a good 40 disposable blades you can look to start getting a return on your investment without having to place an immediate order.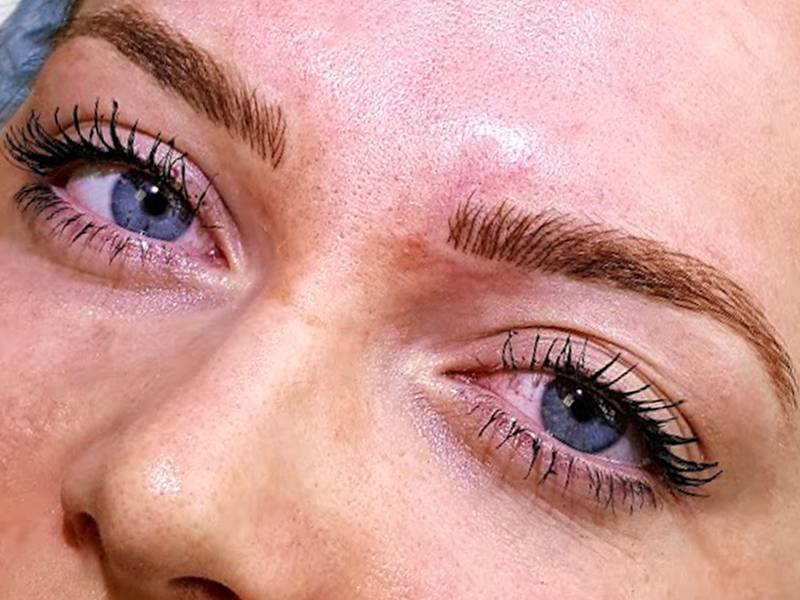 Practical Training
Time to start the learning with 4 days in academy covering theory and practical days. You will learn techniques to create beautifully curved hair strokes. Fundamentals in colour theory, needle choice, cosmetic artistry drawing, practice on fake skin and live demos will take place prior to the live model days.
You will then have the opportunity to reproduce the skills you have learnt and work on live models. We keep our classes small with no more than 2 students and class ratio one trainer per student you can be guaranteed fully attention.
As soon as you complete your course we recommend commencing your 12 case studies in your own location. During this time you will return for a further 2 days mentor training.
You have up to 6 months to complete case studies and and attend your final assessment day.
Workshop Mentoring
Worth remembering to book in the additional 2 mentor training days and a day to shadow your trainer. Sessions include theory and practical live models with focus on providing advice on your business and career. Trainer shadow days give you an opportunity to see an expert working in clinic and how you can transfer those skills into your own business setup.
Microblading Beginners Certification
Finally we will assess your practical skills and knowledge on assessment day. We can then award you with our accredited Signature Diploma of Achievement in Microblading Brows for achieving 100% competency with 120 hours practical work.
There's More
We are always looking at ways to reward our loyal clients. Our point rewards scheme accumulates as you purchase supplies with us. These can be redeemed on future orders. In addition, you will be sent 2 vouchers! One of £25 to use with your first order.
Finally, saving the best till last, we want you to experience a permanent makeup procedure so you can show your clients how good it looks.
Upon completion of your course you will be sent a £200 voucher towards a treatment to be carried out by one of our expert trainers.
MICROBLADING NANO BROWS
6 Days
6 Days
4 Academy Days
2 Mentor Days
Kick-Start comprehensive kit including all PPE and Microblades for up to 40 treatments.
Prestudy Workbook
Course workbook
Assessment
On-line Intro Infection Control course
Mentoring programme with FREE support
Legal consultation business documents
Access to Facebook Signature Community
Support
Loyalty points scheme
£150 PMU voucher with trainer
£50 voucher web site
£3,400
Enhance your career with Permanent Makeup training
Your new career in Permanent Makeup, or training to further your existing career is only a few clicks away.