Tracy Fensome
Director & Head
Tracy Fensome is the founder of Signature Academy and Permanent Cosmetics UK clinics. A formidable International Artist and VTCT Trainer Assessor with an impressive career spanning over 25 years educating students and 11 years providing Permanent Cosmetics services to award winning clinics in the UK and Spain.
She is widely respected by Doctors and Surgeons for her professionalism and bringing new innovative techniques to their clinics with Permanent Makeup, Microblading and Scalp Micropigmentation treatments. She has treated 1000's of clients and particularly enjoys working on the medical side providing areola enhancements, cleft lips and skin scarring Her expertise has led her to be invited to take part on many occasions as a judge in UK and International championships. "What I truly love about this Micropigmentation industry is it has allowed me to make a positive difference to my clients' lives. It is an amazing job and each day is different.
Tracy commented "I have the best of both worlds! I still get to work within my clinics performing treatments and also teaching students. My mission is to inspire my students to establish themselves as the new generation of PMU excellence "
Tracy lives in Bedfordshire with her partner and her passion is to continually grow as a person. She regularly attends seminars to keep abreast of her own skills and you can often find her at business motivational workshops. Social time is spent with family and works tirelessly as an advocate for worldwide animal welfare. She has two grown up children and two rescue dogs that rule the home!
www.tracyfensome.com / www.signatureacademy.co.uk
Judge 2015 UK First PMU Championship, UK
Judge 2016 Artispa PMU Championship, Poland
Judge 2016 Micropigmentation Championship, UK
Featured many times in PMU International Magazine and social media.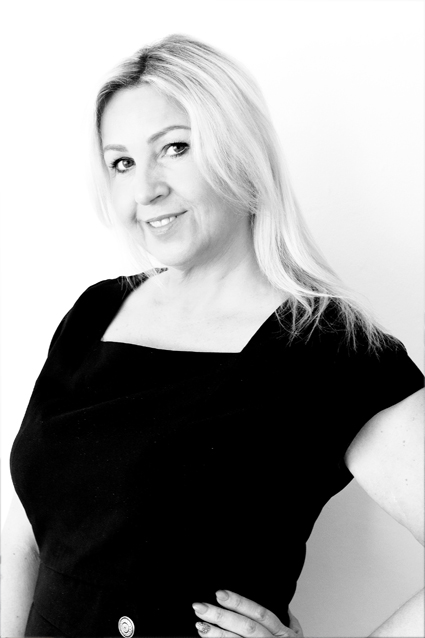 Jacqui Rostron
Permanent Make & Medical Tattooist Technician & Trainer
Jacqui has been in the industry for 12 years and is known for her vibrant personality and welcomes any challenges in this industry with correctional work from other artists.
A colleague of Signature Academy for nearly 8 years and provides her training skills in Permanent Makeup alongside Tracy and team She specialises in all aspects of PMU, Microblading, Skin Needling and Tattoo Laser removal.
Qualified in PTTLS to teach and excited to be attending VTCT to achieve her Assessor Award certificate in 2017.
She resides in beautiful Cheshire with her dog and cat and a keen walker over Cheshire country side to maintain a healthy balance in her busy life. A great host and loves socialising. Every student loves smiley Jacqui!
Sharon Thompson
Supporting Trainer
Sharon qualified with us as a Microblader in 2016, and has progressed in to an excellent artist. Her skill, dedication, methodology and patience has led her to have a supporting role during our courses.
She is currently being mentored by Signature Academy on a Train the Trainer programme and will be starting her PTLLS teacher training qualification and VTCT Microblading level 4 soon.
As well as being part of the team, Sharon has successfully developed her Microblading business to enable her to leave her previous position as an accountant of 8 years. She has full support from her husband and two young daughters. A true role model for all our learners entering this industry. She is a Signature Buddy for many of our newbies.
"Choosing this career and Tracy to train me has literally given me the happiness and freedom that I never thought I would achieve" – Sharon.
Marc Little
Training & Exams Officer
Marc's role at Signature Academy is predominately based in the office providing that initial point of contact for training enquiries. His invaluable contribution to the business ensures that student registration and the VTCT examinations are processed correctly, keeps our social media active and sending out products to students His background is as a professional commercial photographer providing magazine shoots and writer commissions featuring cars for popular publications.
This is why he is often seen in the corner of a training room taking snaps and video streams. He has become part of the furniture in a training class! Previous to this his role was in computing as an IT manager in the education sector for an established remote learning provider. He has always taken pride in his work and passionate about customer care. "Corny as it sounds but I love my role at Signature Academy. The company ethos and values are outstanding. We aim to make sure that all of our students leave each course with the maximum amount of learning and knowing they have full support from all of us here.
VTCT Internal Quality Assurance
VTCT Internal Quality Assurance
Shirley-Louise Daniels was born and went to school in Portsmouth.   Having studied Health and Beauty Therapy on to a two year full-time course in at Chichester College, and then going on to gain over 40 years' experience through working in health hydro's, spas, clinics, salons and in further education. Her passion is for health and beauty, and believes that as this is an ever evolving and technically developing industry it is important to always keep up through continual personal development and adaptation of your existing skills, plus learning new ones too!
She prides her work in education by sharing her knowledge, experiences and skills with others, so helping others to develop theirs, and hopefully leading them to a success career. Shirley-Louise was key in Signature Academy attaining the Micropigmentation Level 4 Award. Her guidance and vast knowledge was invaluable and we shall continue to work closely with her.
Shirley will say, you are never too old to learn – and she is living proof of that!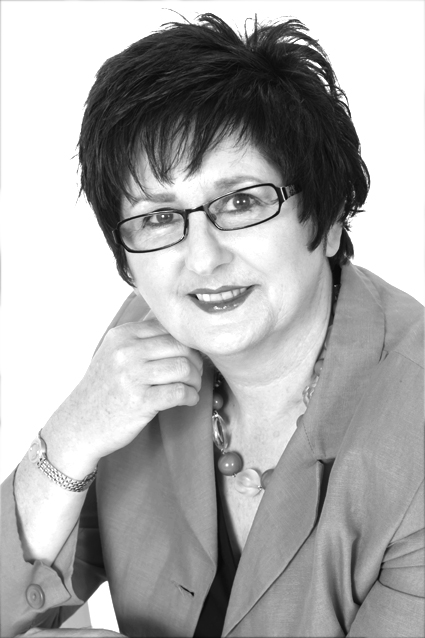 Trainers and Trainees
Our supporting team of new trainers and nearly qualified trainees play a key part in working in the academy. We believe that knowledge and experience is power. We encourage our trainees and newly qualified technicians to come and be involved in our training courses by offering assistance in the workings of the academy clinic by collecting models, check consultation forms, sterilising to assist the new learners. They also provide an invaluable 'buddy' support service to new trainees that need to network with technicians that have gone through the same stages of learning not so long ago.
All trainers bring a wealth of experience and knowledge in all aspects of Micro pigmentation. Courses held in UK. Insured, VTCT Accredited Centre. EU & UK approved equipment and pigments. SPCP. CPCP Board Members, Cert.Ed., PGCE.