More options for Microblading Artists to generate new clients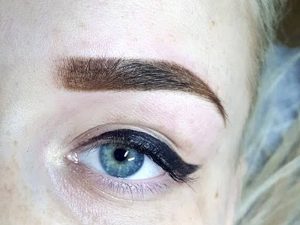 We know that since 2014 this manual method (microblading) of permanent cosmetics has gained a phenomenal amount of fans and followers. It is here to stay but did you know combined with the machine method of permanent makeup there is a new stream of clients to come through your door?
Yes, the machine method is a multi tasking talented device. It is great for hair strokes on those oily skins, older skins and offers powdering and ombre effects in a flash. Also do not forget that you can also go on to learn the permanent eyeliner and permanent lips and create a further stream of new clients at a later date.
As an entrepreneur in this cosmetic industry you know that to stay in the game you have to be ahead! Learning the digital machine method does not mean ditching your Microblading tools. Look upon it as just adding another tool to your toolbox. No different to a makeup artist having a selection of brushes to achieve different effects.
At Signature Academy we have been busy with the Microblading to Machine conversion courses and not had time to promote it really until now. If you are interested in progress and new revenue do not miss this amazing offer.
The course is just £2995 includes;
2 days training
1 day mentoring
1 day assessment
2 learners in a class – Max.
Manual
1 demonstration
2 live models
Our unrivalled support
Needles
German digital machine with hand-piece
Recognised by most insurers – (check with your own)
Option to add Eyeliner and Lip module at a later date.
This then becomes a full qualification in All Round Professional Permanent Cosmetics certification or the VTCT Level 4 qualification.  Book now or get in touch.